Main Content
HUNTING LIFE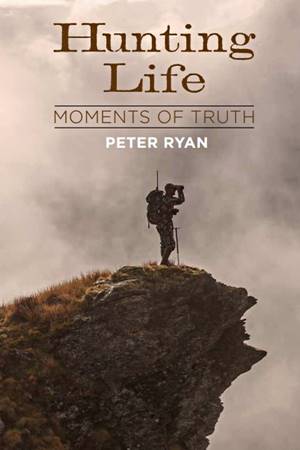 Reflections from the jagged peaks of New Zealand's Southern Alps to the scorching deserts and steaming jungles of Africa. In turn wildly adventurous and gently sentimental, these essays are, in Ryan's own words, 'a hymn to an old way of life, and a long love letter of sorts.' Available in July 2021.
WILD SOUTH
Adventures across the last great hunting and angling frontiers of the world. Available in good bookstores across New Zealand, or buy from Amazon.com. 'Pete Ryan is one hell of a writer – he writes as a man who knows the ground on which he walks, the waters in which he wades.'
HUNTING NEW ZEALAND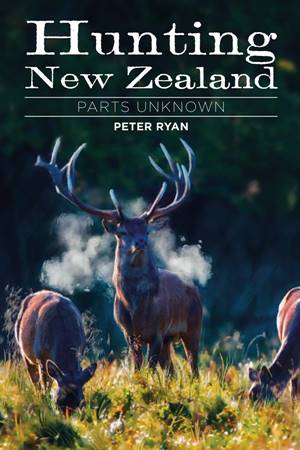 A touching tribute to the game animals, people and places that have made New Zealand one of the last great hunting adventures.  #7 on the New Zealand best seller list (all book categories) on debut.  'This will stop you in your tracks – beautiful, heartfelt and honest.' Fieldsports (UK)
ABOUT PETER RYAN
Peter Ryan's writing and images have appeared in the world's finest outdoor magazines – Gray's Sporting Journal, the African Hunting Gazette, Fieldsports, Sporting Classics, Shooting Sportsman, Field and Game Australia and The Hunter's Journal. His essays have been published in several languages.
His first two books launched to critical and popular acclaim. His third (Hunting Life – Moments of Truth) launches July 2021.
REVIEWS
'Pete Ryan is one hell of a writer – he writes as a man who knows the ground on which he walks, the waters in which he wades. He's the real deal.' Sporting Classics (USA)
'Sure there are those who pump out words. But unusual is the author who writes from the soul, who strings prose together to melt your heart.' Fish & Game New Zealand
'Once in a great while some wonderful and unexpected delight hurtles from thin air…such is the case with Peter Ryan's marvellous book, Wild South.' Shooting Sportsman (USA)