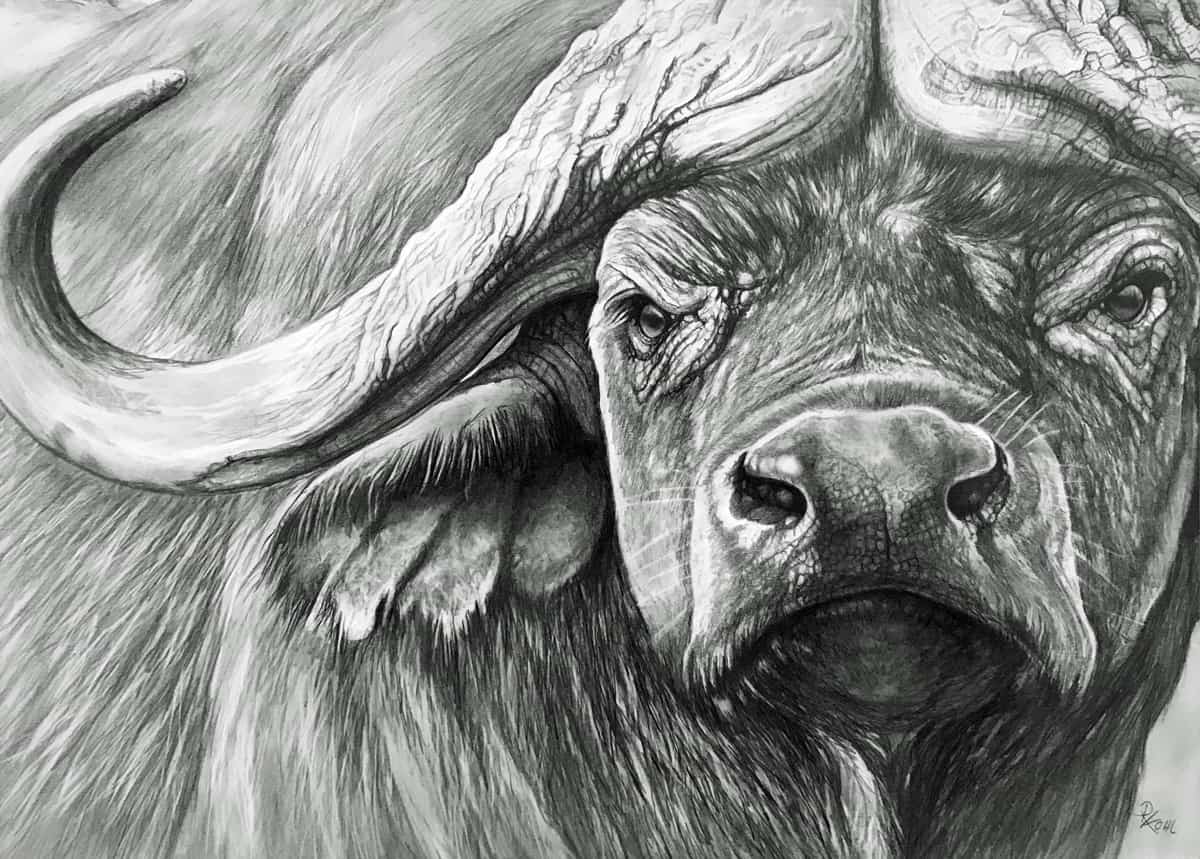 Rudi Kohl was fascinated by painting from his early childhood. Completely self-taught, this former hunter has made study trips to Canada, England, Africa, France and Spain.
He works in watercolour or pencil, but specialises in oil on driftwood. Rudi is also a kind and generous man — his donation of art for rhino conservation is one example — who loves his dogs the way we all should.
Rudi's evocative pencil on paper sketch was used in Hunting Life – Moments of Truth.
Peter P. Ryan www.faraway.co